Submitted by
Lani Phillips
on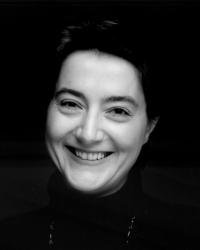 There is nothing like being on campus on a fine autumn day and experiencing the energy and excitement of students overflowing this beautiful space! Our Slavic Department continues to do its best to meet their trust and potential with our classes in language, literature, film, and culture. As one of the few Slavic departments in the country that offers a broad range of Slavic and East European languages and subjects, we've taught classes this Fall quarter that included the BCMS (Bosnian/Croatian/Montenegrin/Serbian), Polish, Russian, Slovenian, and Ukrainian languages, courses on "Russia's Big Books: Anna Karenina," on Slavic and world's war literature, and on Romanian literature, art, and film. Our faculty actively publish and present at conferences, infusing teaching with the newest research, and our graduate students work on a wide variety of research projects including Dostoevsky and disability studies, Montenegrin language policies, Russian heritage speakers, and South Slavic (with the focus on Macedonian) diaspora literature and culture. 
In our outreach, the Slavic Department is hosting a year-long lecture series on Ukrainian history and culture, supporting Seattle's Romanian Film Festival, and sponsoring the popular BCMS weekly conversation club open to all and initiated by one of our graduate students. We are also very engaged with the Slovene Studies Fund drive that is taking place right now—
be sure to check it out
! Led by one of the world's major translators of Slovenian literature, our own affiliate professor Dr. Michael Biggins, the Slovene Studies program put the UW at the forefront of Slovene studies in the US and has enabled generations of faculty and graduate students to live and study in Slovenia. 
Our other big news is the development of the GLITS (Global Literary Studies) program, three years in the making and now housed in Slavic. Based on the co-operation of all language and literature departments in the Humanities Division, the GLITS program makes our department a UW leader in forward thinking that meets new, 21st century student and institutional needs. For more see the
GLITS program page
.
If you are able to donate this year, we would be grateful if you would consider contributing to our Friends of Slavic Languages and Literatures Fund. Tax-deductible contributions in any amount are deeply appreciated and acknowledged. If you prefer to donate to a specific program, we also have several funds available for selection on our
Support Us page
. 
Thank you for your support, and please stay in touch!
With all best wishes,
Gordana P. Crnković