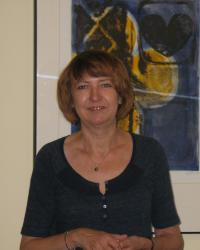 Contact Information
Office Hours:
Autumn 2021 (in person) - T / Th 2:30-3:30pm, or by appointment
Biography
Ph.D., Linguistics, University of California, San Diego, 1991
M.A. English Philology, Department, University of Łódź, Poland, 1985
M.A. Linguistics, University of Illinois, Champaign-Urbana, 1984
Professor Dziwirek 's areas of study include syntax, morphology, typology, corpus linguistics, cross-cultural semantics and pragmatics, and bilingualism.